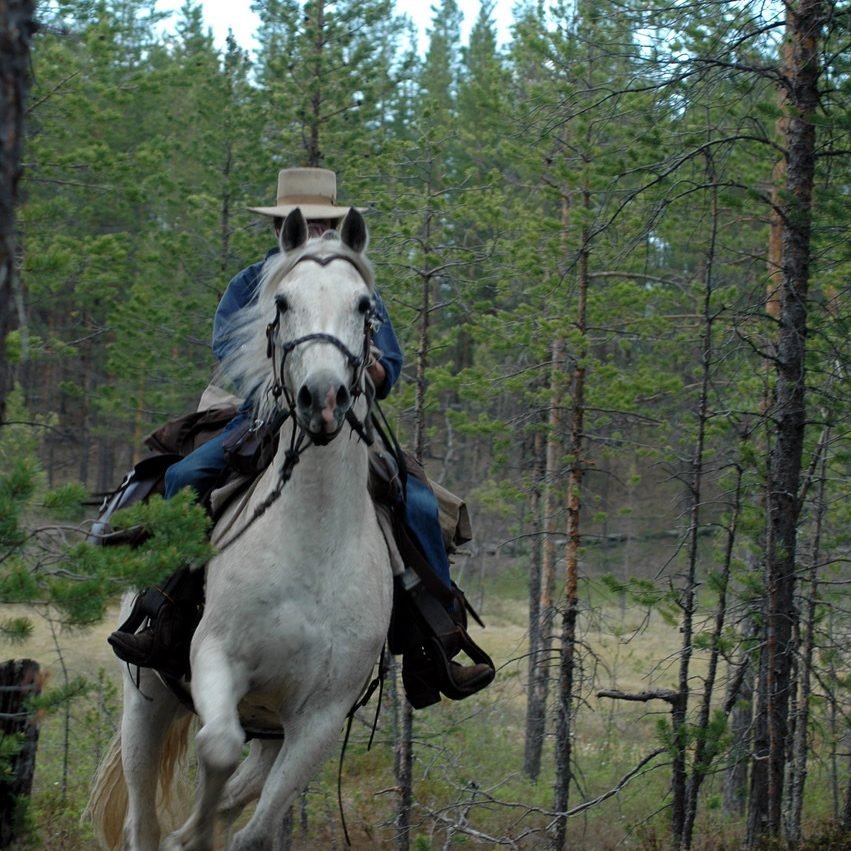 Good Times and Good Horsemanship GO RIGHT TOGETHER!
Mario's Can Riu
Saturday and Sunday, March 18 – 19, 2017 from 10:00 AM to 16:00 PM
THE BARCELONA DEMO SERIES
continues with som very interesting local horses!
LUNCH 13:30 – 14:30
Discussion, Question & Answer
Ropes that actually carry your feel to their feet….
When used correctly, Leslie's Lead Ropes and
TIED RIGHTTM HALTERS
Just for kicks, try Leslie's TIED RIGHT Halter and Lead setup,
and see how much easier it is to feel of your horse!
If this is apparent, then you are also likely to discover how simple it
is when using this combo to offer a well-timed release that leads pretty
quick to dependable balance in groundwork.
This improves timing and accuracy in hoof placement,
body alignment, neck and shoulder carriage,
overall flexibility under saddle.
Leslie's right-tied halters help to promote balance by giving the owner/handler another great reason to work from the right side more often! Order a TIED RIGHT halter today and start the important job of re-positioning yourself and your horse for the safe and elegant rides you both deserve to — and CAN — soon enjoy together!
Yearling ($30)
AR – Arab ($35)
AV -Quarter Horse ($45)
L-Warmblood ($50)
XL-Draft ($55)
LEAD ROPES
15 ft. lead rope / $45 plus shipping with tracking.
18 ft. lead rope / $54 plus shipping with tracking.
20 ft. lead rope / $66 plus shipping and tracking
25 ft. lead rope / $75 plus shiping and tracking.
If you don't see the size you need,
Leslie will cut you a custom length of rope to fit your needs.
Price: $3 a foot includes shipping and handling in the USA.
International shipping rates apply.
If you have questions, please write or call: horsegear@lesliedesmond.com
LESLIE'S LEARNING LIBRARY
If you like to read . . .
"True Horsemanship Through Feel" (1999) by Bill Dorrance and Leslie Desmond, a classic training manual that is used as a guide by many accomplished trainers, amateur owners and professional riders can be purchased here for $75.00 plus shipping with tracking.
This book is now out of print, and supplies are limited.
Have a look on Ebay and Amazon at the current prices for used and new paperbacks.
If reading is not your cupof tea, you can LISTEN to
Leslie's 10-CD audio books
and and learn while you drive and do chores around the farm and home!
Learn more about the FEEL and RELEASE approach to horse handling and riding Leslie's 10-CD audio book,
"Horse Handling and Riding Through Feel".
This set contains 102 fact-brimming tracks and beautifully illustrated booklets that come with each of the 10 CDs. $89 (plus shipping with tracking.)
HOLIDAY GIFT SPECIAL FOR THE HORSE LOVER IN YOUR LIFE!
$139.00 / Includes Shipping with Tracking.
Read more about these time-tested learning tools from Leslie Desmond and Diamond Lu Production, LLC. at shop.lesliedesmond.com
The audio books can be dowbloaded, and there is also a 3-volume DVD set, "American Horsemanship for Young and Old" to help you understand and train your horse!
Retailers, please contact Laura at books@lesliedesmond.com for builk orders and case rates.
THANK YOU!