We manufacture MICROCEMENT since 2008
Microcement, Microcrete, Microresins
We manufacture and distribute Microcement and Microconcrete from Spain
The advantages of concrete and those of resin united in one product. Our german technology microcement is a very resistant material ideal for use in both rustic and modern environments. It can be applied directly to existing tiles, on concrete and many other surfaces with a final thickness of less than 3mm.
Microcement and Microconcrete tested on high transit floors
– hard wearing
– Impermeable and waterproof
– safe, providing a non-slip surface
– hygienic and easy to clean
– available in an extensive colour range
– suitable for both interiors and exteriors

It can be applied to areas of any size both large and small without the need of any joints, to walls , shelves and kitchen tops, sinks and bathtubs.
Services
We provide technical assistance for your projects of continuos flooring and walls and guidance in the ordering of materials needed. Your tranquility and confidence are our priority. Contact us, we are happy to provide you with the necessary information and guidance in the application process.
Gallery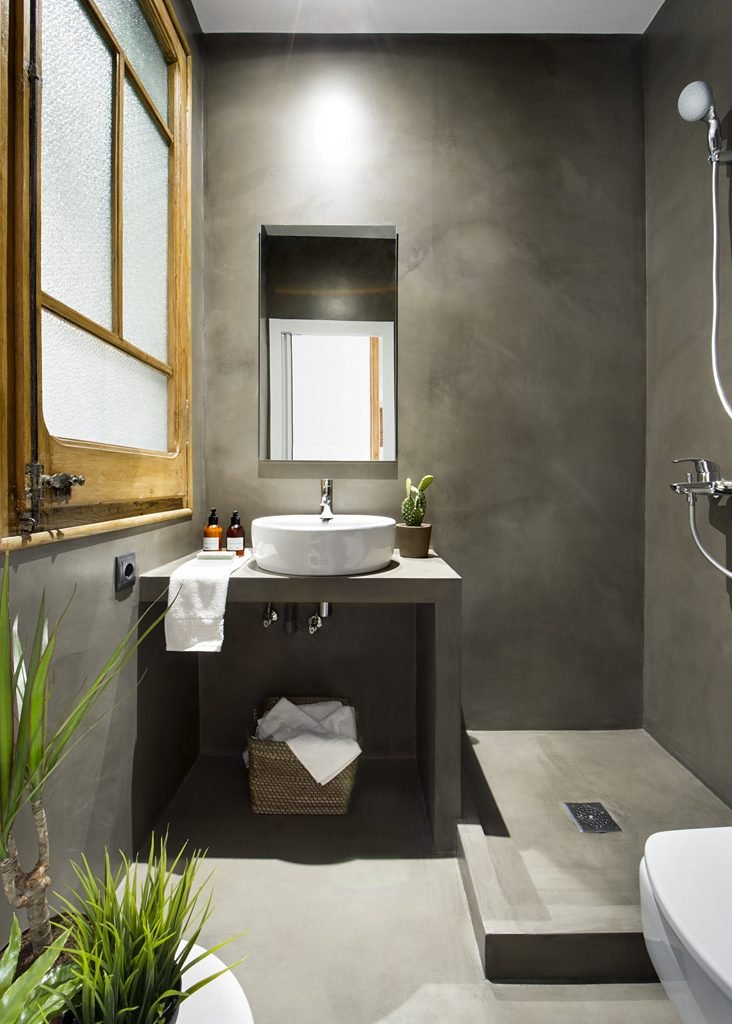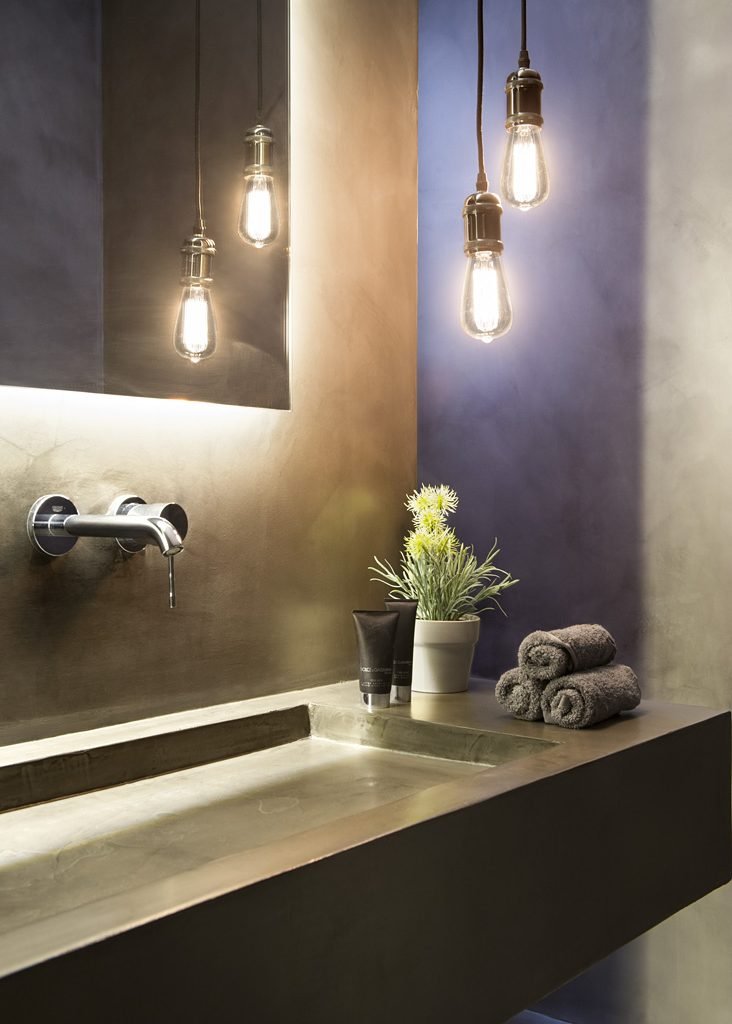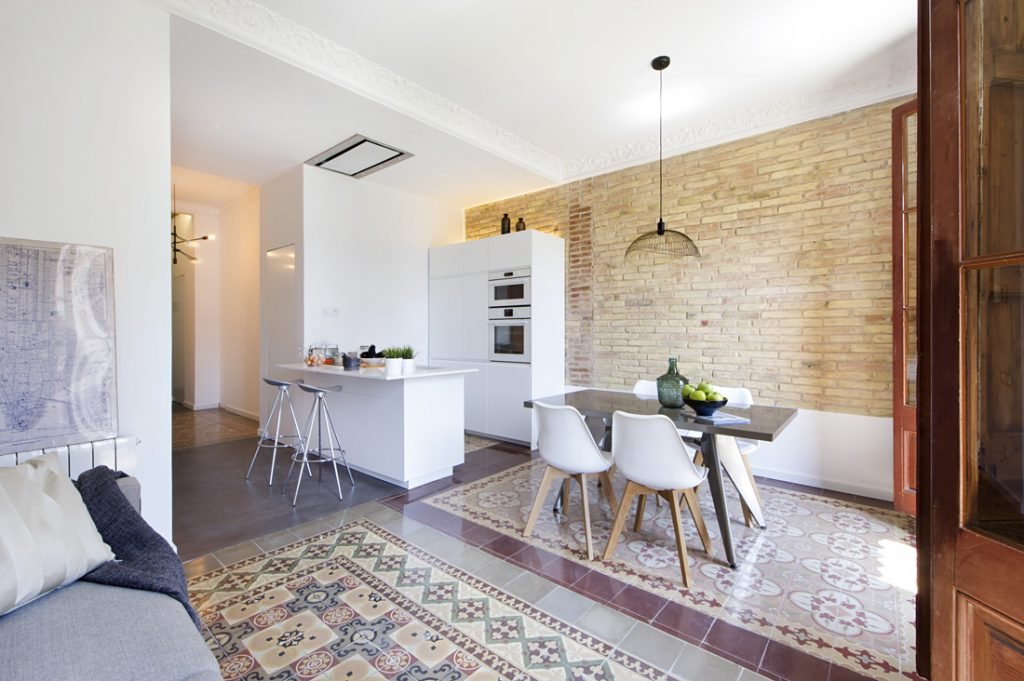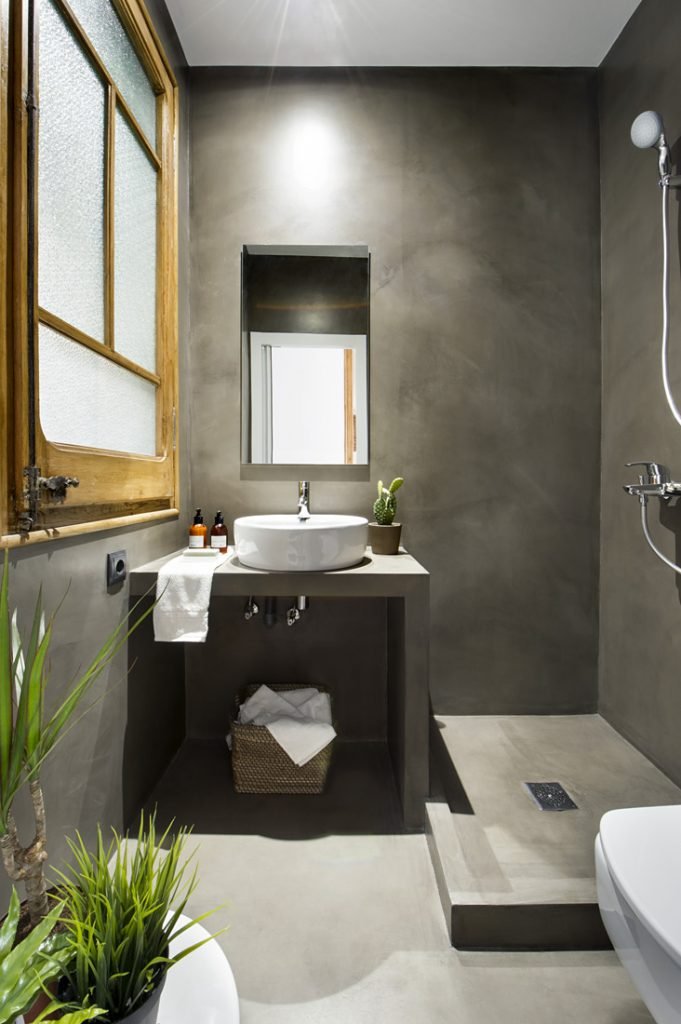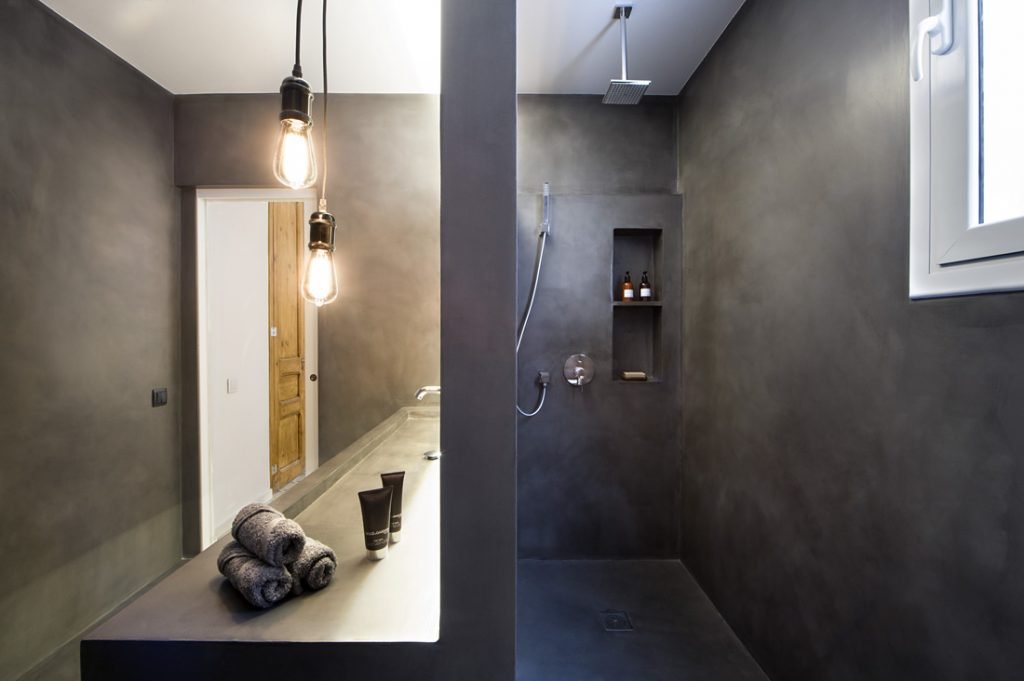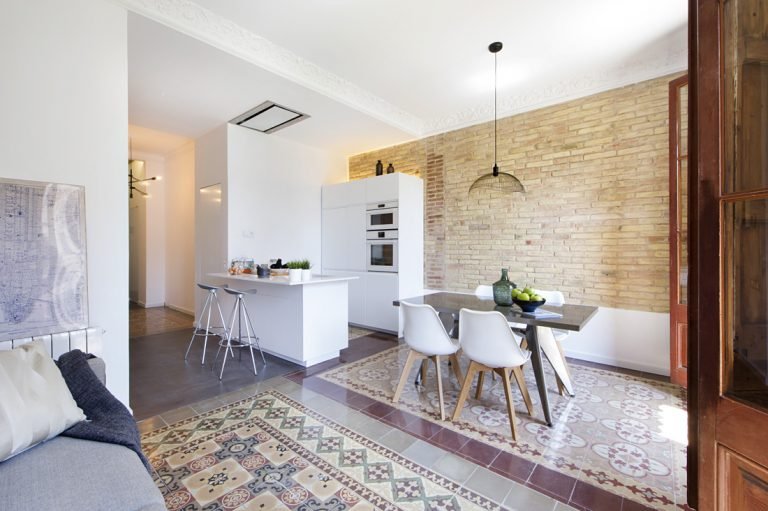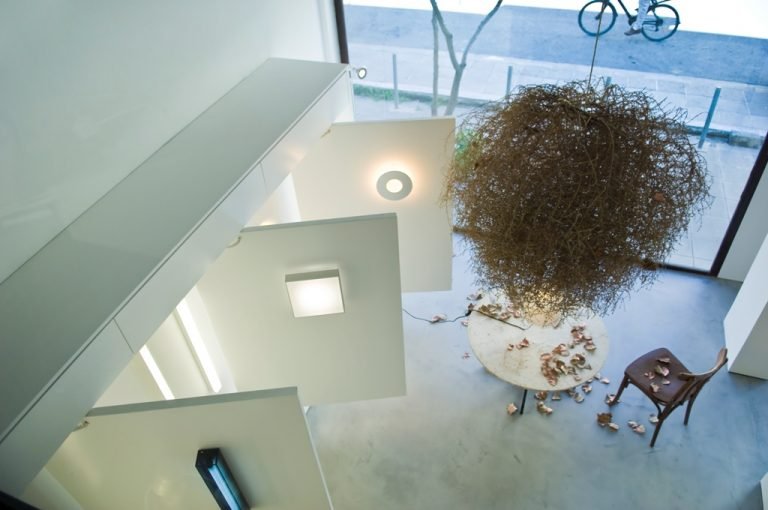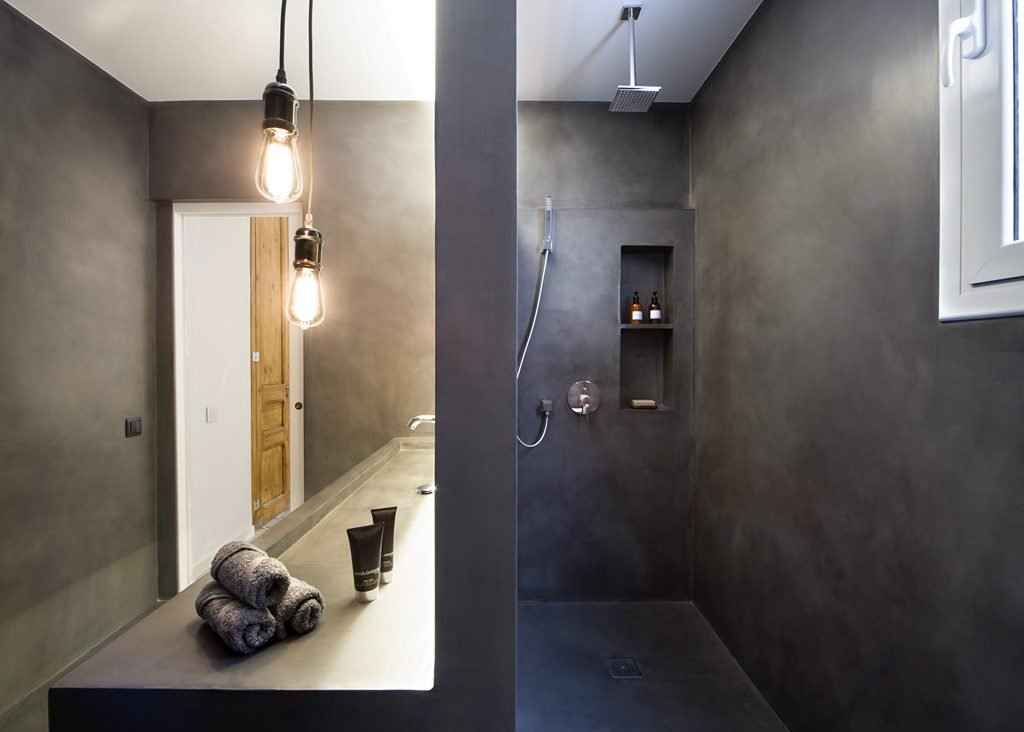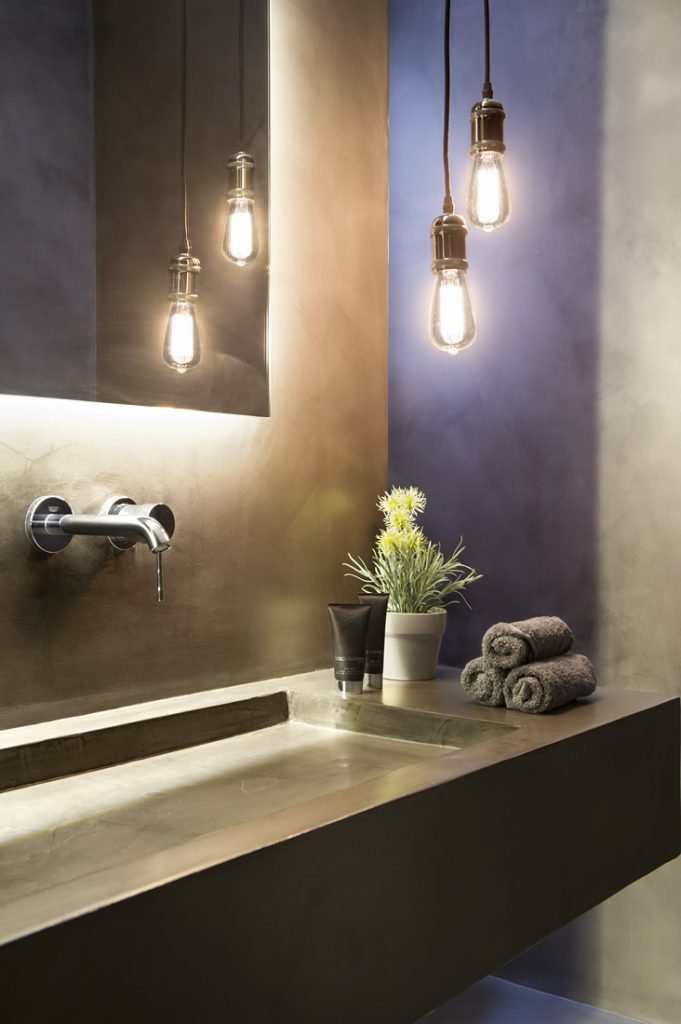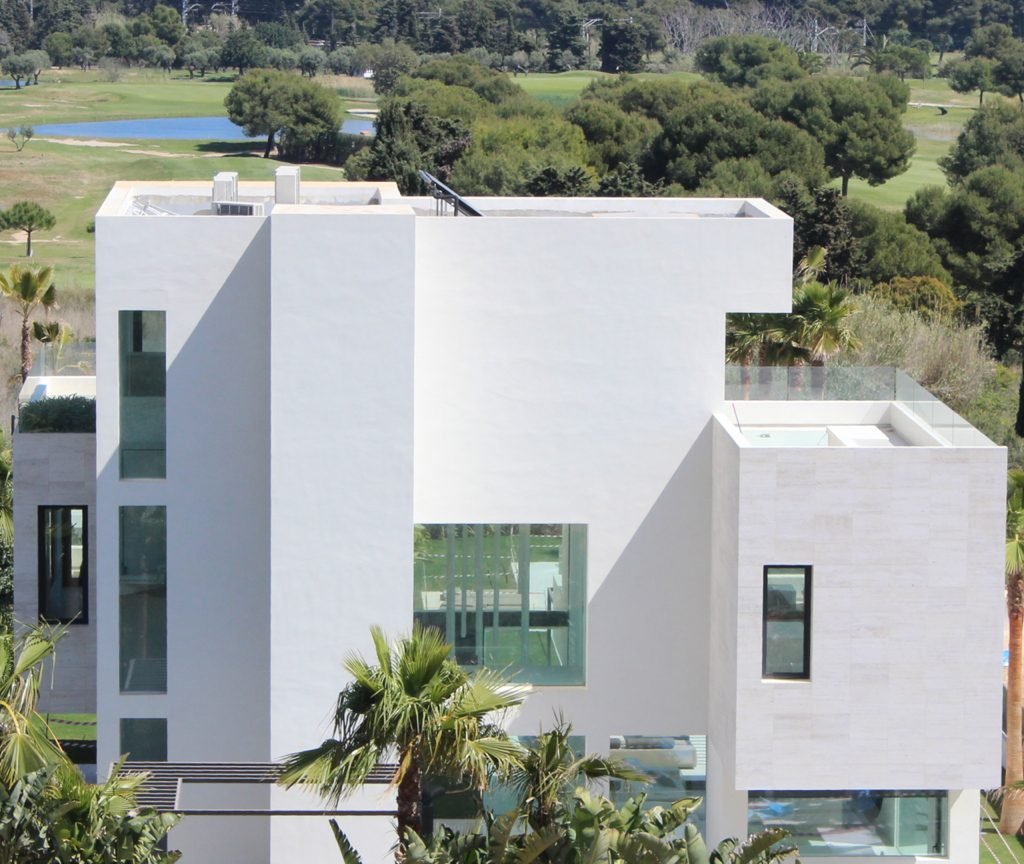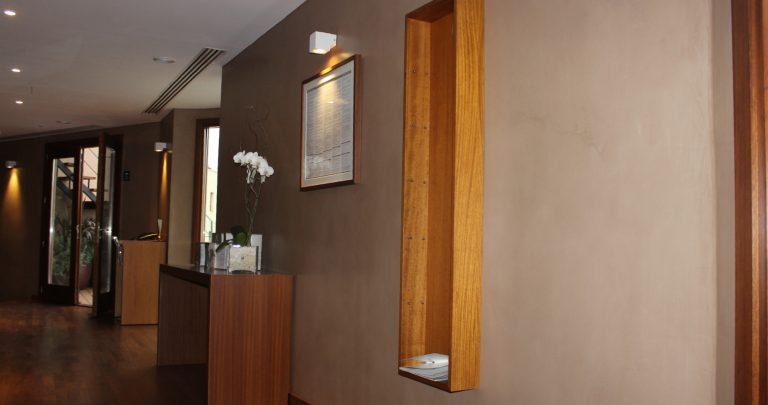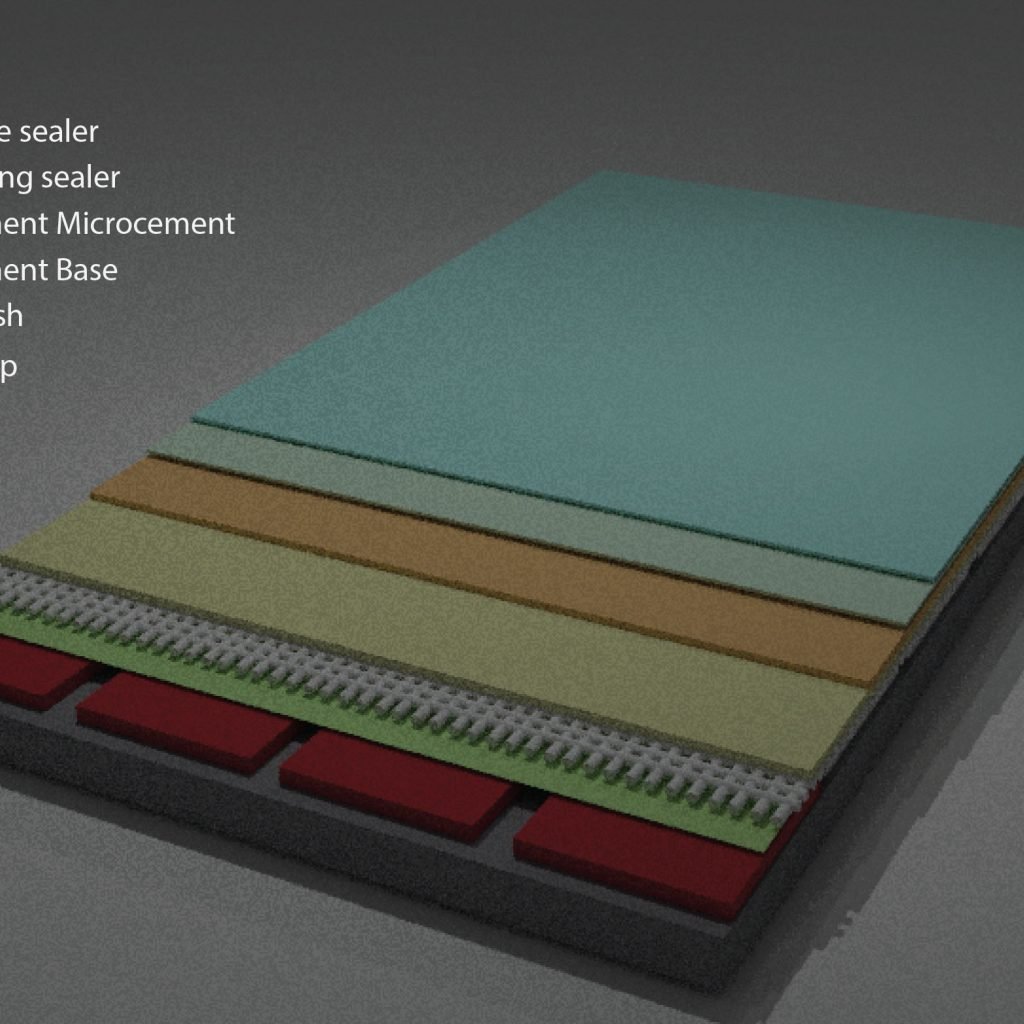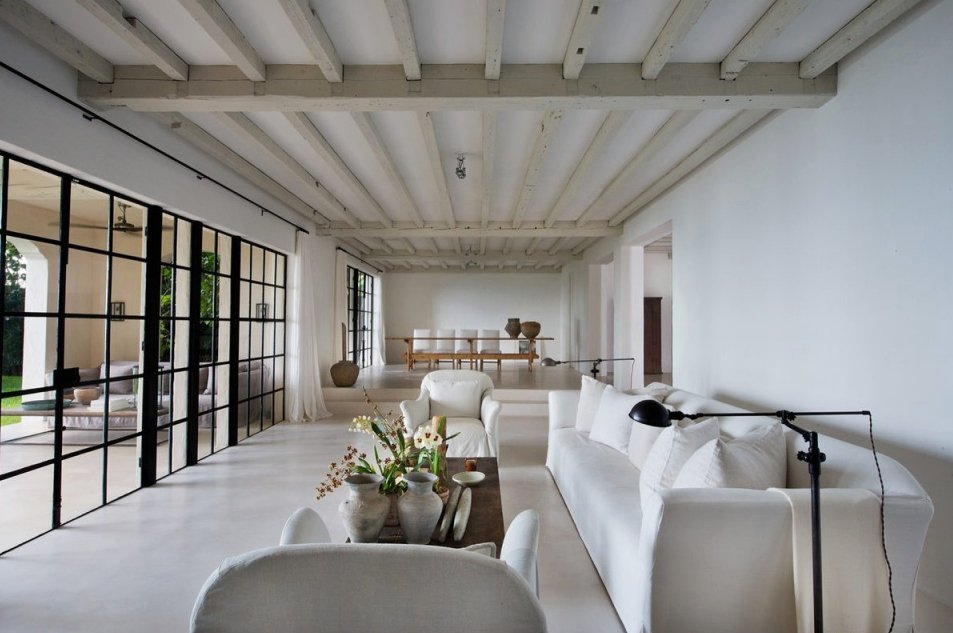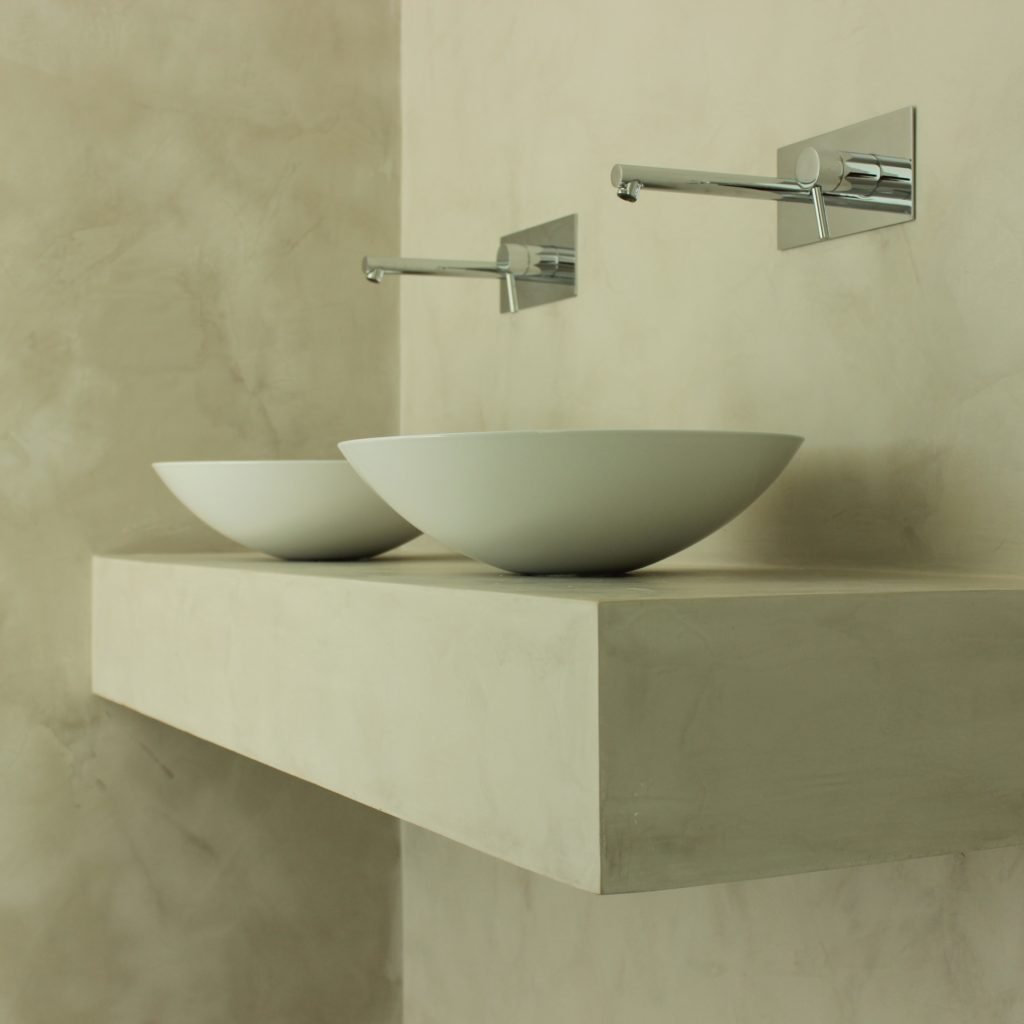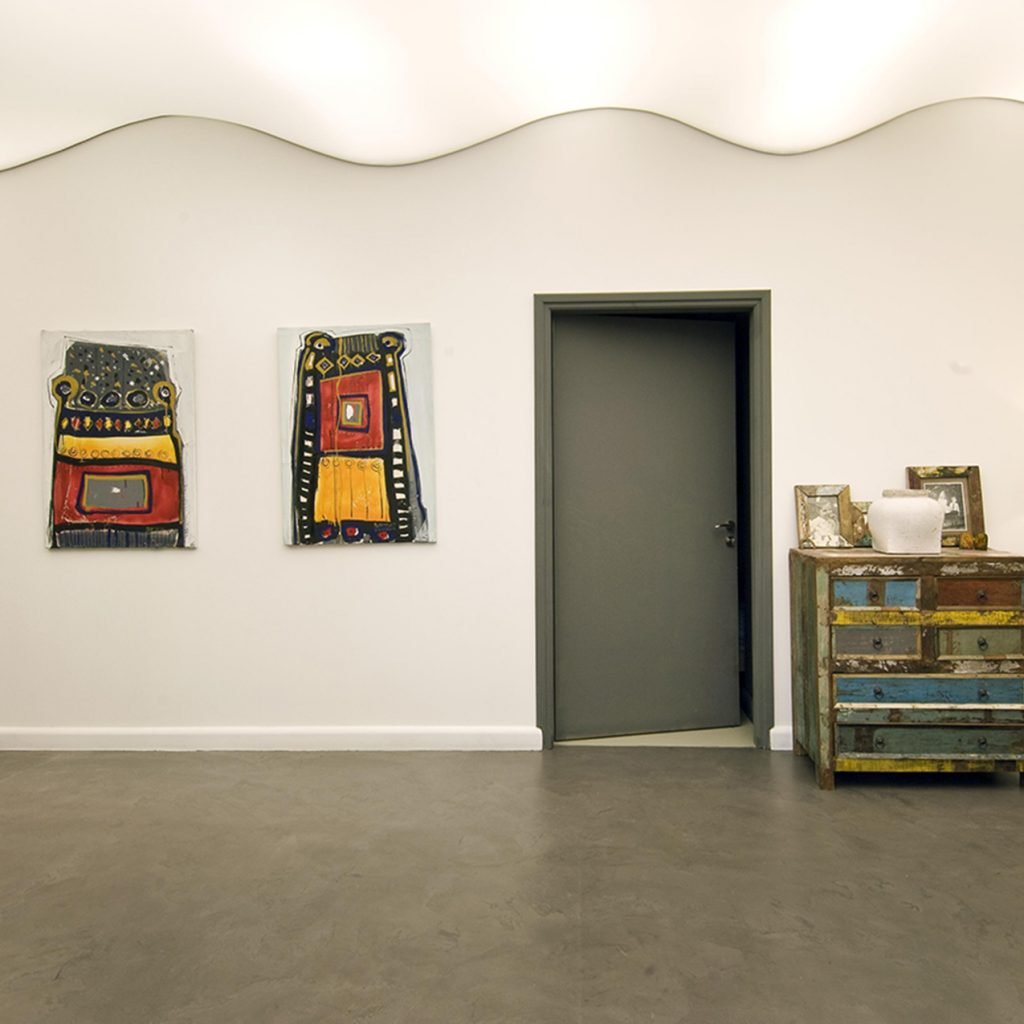 Aplicaciones sobre azulejos o cerámicos existentes y viejos cementos alisados (sin necesidad de levantarlos)
Muebles de baños y cocinas
Paredes de yeso, paredes pintadas
Duchas
Bañeras
Muebles en general
Reparación de hormigones a la vista
Escaleras y escalones
Suelos, paredes, fachadas, techos tanto en el interior o exterior
Answers to your questions
On what surfaces can the Microcement be applied?
Our Microcement can be applied on many surfaces such as concrete, cement, tiles, glass, plaster, drywall, metal, mortar, ceramic, wood, iron or terrazzo for example.
Can it also be applied in Kitchens and bathrooms?
Kitchen and especially bathrooms are probably our main "customers", alot of Decocement microcement has been used to refurbish tiled bathrooms, applying the microcement directly and therefore avoiding tearing out the tiles with the involved cost of labour, debris removal.
How durable is the Microcement?
We have many clients that have applied our Microcement in public places like restaurants, shops, hotels, on floors and bathroomshotels We like to compare the Microcement to real wood floors. The Microcement is protected in a similar way in most cases, by sealing and covering it with Polyurethane sealers for example. Next day transit is possible, nevertheless the cement hardens and cures over time, the sealers in most cases reach 80% of their durability within aprox. 7-9 days. We also have a sealer that hardens within seconds.
¿CUANTO MATERIAL DE LA BASE Y CUANTO DEL MICROCEMENTO VOY A NECESITAR PARA MI PROYECTO?
Calculamos unos 2,8kg / m2 de Microbase y unos 1,3kg de Microcemento por m2. Estas cantidades dependen un poco de las superficies a recubrir. Si nos manda un email con los m2 a cubrir y el tipo de superficies, le preparamos un presupuesto con todo el material necesario para su obra.
¿NO ES MÁS FACIL TRABAJAR CON UNA MICROBASE Y MICROCEMENTO MONO-COMPONENTE?
La preparación puede ser un poco más fácil quizás en una obra cuando tienen acceso a agua limpia, no obstante hay más riesgo de debilitar la mezcla cuando la cantidad de agua no es la correcta. por este motivo preferimos distribuir tanto la Microbase como el Microcemento con sus resinas correspondientes como bi-componente.
¿HACE FALTA LA MALLA DE REFUERZO REALMENTE?
Nuestro material es de muy alta calidad y desarrollado para una extrema resistencia y extrema flexibilidad a la vez y no precisa de una malla de refuerzo en la mayoría de los casos.No obstante aconsejamos igualmente usar nuestra malla de fibra de vidrio en sus aplicaciones siempre que aplica Microbase para su tranquilidad o la tranquilidad de su cliente
How should I have a floor prepared for a Microcement finish?
The total build-up of a Decocement microcement application is 2-3mm on top of the existing surface. The surface to be covered has to be dry, cured and as smooth as possible. Radiant floor heating is no problem.
Is Microcement suitable for showerbases and bathtubs?
Decocement microcement is suitable for showerbases and cementicious bathtubs, we sell an Extreme-Shield sealer for this type of use. On horizontal surfaces we recommend our anti-slip sealer.
How do I have a new bathroom prepared for a Microcement finish?
We recommend you have it prepared with the suitable products available for wetrooms, all the cementicious surfaces should be rendered smooth as if they where going to be painted. Drywall needs no cementicious render.
¿QUIERO UN LAVABO, UNA ENCIMERA Y UN PLATO DE DUCHA O BAÑERA DE MICROCEMENTO, DE QUÉ MATERIAL SE CONSTRUYE LA BASE?
Hay distintas maneras de dar forma a objetos a revestir con microcemento. Se puede usar madera (chapa marina tiene buenas calidades para zonas húmedas), se puede hacer de obra con bloques y un fratasado de cemento (si se usa cemento impermeable, mejor) o se pueden usar placas especiales existentes en el mercado que se pueden moldear como la madera con lijadoras y serruchos.
What does a typical application of Microcement consist in?
On tiles or cementicious aereas for example, a bonding agent is to be applied to the cleaned and dry surface. Next a fibreglass mesh is rolled out and then covered with the Decocement microbase. 2 coats of Decocement microbase are typically applied. Next the pigmented Decocement microcement can be applied. Again 2 layers are applied in most cases. Finally the dry Microcement layers are sealed with a penetrating and a superficial sealer, protecting the Microcement.
How should the Microcement floors and walls be cleaned?
The microcement surfaces should be cleaned with a damp mop, use a neutral soap. We highly recommend maintenance of all surfaces coated with Microcement, especially floors. Microcement surfaces should be cared for in a similar way as a natural wooden surface. It is recommended not do drag heavy or sharp objects, and refrain from using abrasive products. Saturate a sponge or rag mop in water, then wring it almost dry so it feels only slightly damp to the touch. Damp-mop the floor.
I have dampness in a wall or floor, can I solve this problem by applying a Microcement finish?
The dampness has to be treated before you apply the microcement basecoats and/or microcement colour coats especially when the microcement is sealed with non-breathing sealers.
¿CÓMO SE REPARA UN SUELO / UNA PARED DE MICROCEMENTO SI TIENE UN DESPERFECTO?
Si se trata de rayas superficiales que no llegan a la capa del microcemento lo más fácil es lijar la superficie dañada y volver a aplicar las capas de selladores. Si el daño llega al mismo microcemento se aconseja lijar la superficie a reparar y se pasa una capa de microcemento a toda la superficie para evitar que se note una diferencia en color y betas. Después se vuelven a dar las capas de primer y selladores.
Mate, satin and high gloss finishes available (among other options)
En pocos pasos y con obra reducida se llega a lograr una estética tipo loft por ejemplo – como se aplica directamente sobre otros revestimientos como cerámicas, porcelanatos, mármol, mosaicos, azulejos, concreto, morteros, hormigón y revoque, es possible hacer reformas sin entrar en obra y la liberación al transito es rápida. Muchos hoteles se aprovechan de nuestros productos para dar un nuevo look a sus habitaciones y espacios representativos.
Presupuestos
Fabricado en España, enviamos Microcemento desde nuestra fabrica a destinos dentro y fuera de Europa. Diga nos cuantos m2 quiere revestir y nosotros le preparamos su presupuesto, completo con la cantidad de cada producto necesario para su proyecto. Desde el promotor de adherencia , malla, Microbase y Microcemento, las resinas y hasta los selladores para acabar su aplicación. Le presupuestamos el coste del material y los gastos de envío. Le fabricamos el material para su proyecto y se lo enviamos en question de pocos días directo a su obra si así lo desea.
Nuestro material desarrollado y aprobado en los 8 años que llevamos fabricando y mejorándolo continuamente, permite aplicarlo sin restricciones en residencias particulares, centros comerciales, hoteles, restaurantes, oficinas, tiendas y museos entre otros tanto en el interior y en el exterior.
WE WOULD LOVE TO HEAR FROM YOU
FIND US HERE
Travessera de les Corts, 27bis
08028 Barcelona / Spain